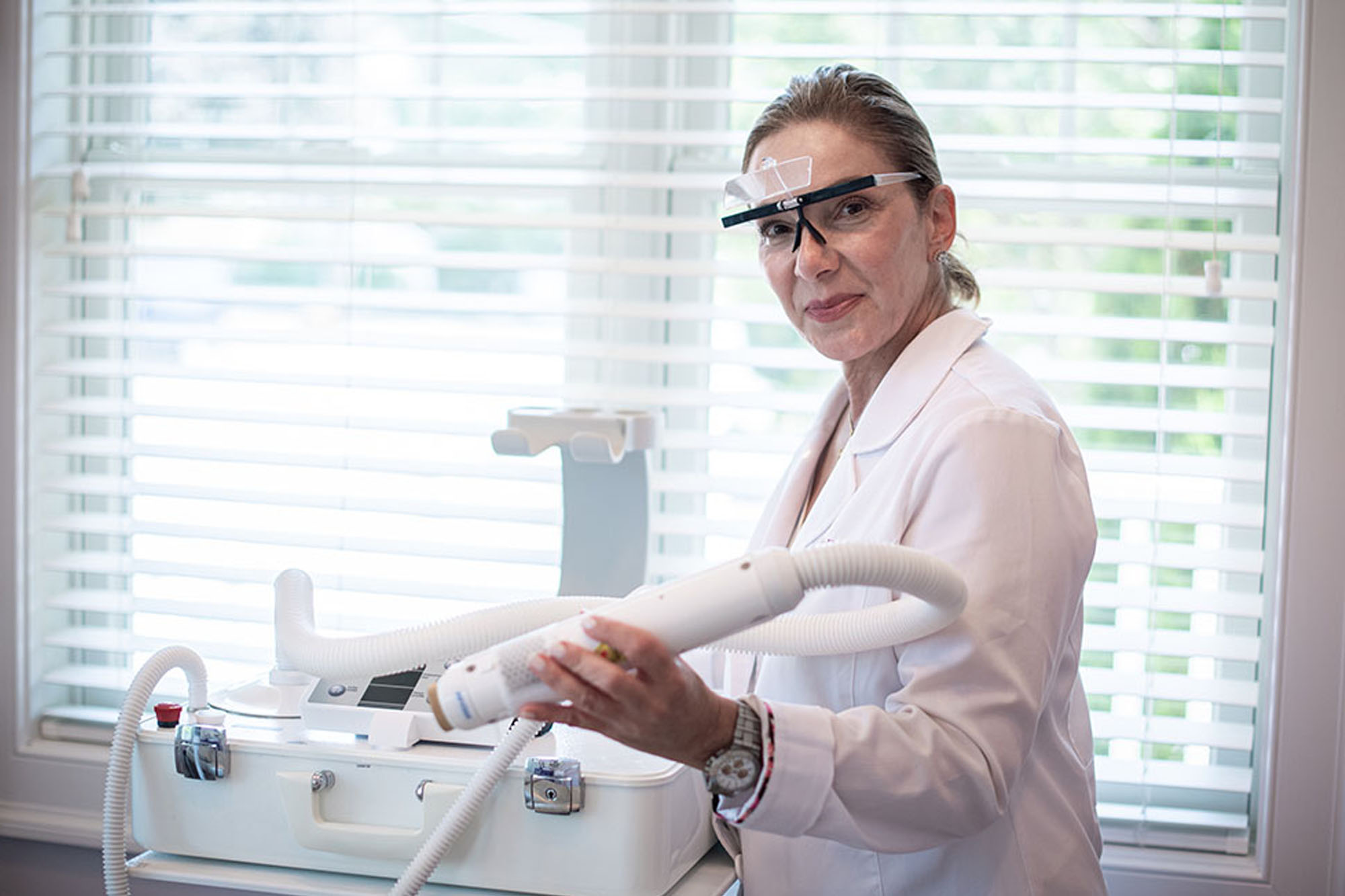 The serum you formulated is fantastic... I wanted to thank you for creating Swaying Butterfly. It is pure genius. As you know I have been suffering from horrible acne since the beginning of Covid. I have been using Swaying Butterfly twice a day for 8 weeks and my skin is as clear as it has ever been. I have no cysts, whiteheads or black heads and my skin isn't dry at all.
I cannot thank you enough for developing this product. It is brilliant. - Cathy

I have put two applications of Swaying Butterfly on my face (yesterday & today) - my skin looks brighter, smoother & more radiant. It's magic in a bottle. Thank you!
- Kathy

"The serum you formulated is fantastic." - Elaine

I just wanted to say that serum is amazing! I have not had one breakout since I started using it! Thank you thank you thank you. - Stacee

Swaying Butterfly serum is a GAME CHANGER!!!
Love it!!!! You're the best!
What was I waiting for lol!
I've now had random strangers come up to tell me that my skin is gorgeous...with my mask on!! You need to add "miracle worker" to your list of accolades!!! - Terry

I have received compliments on my skin yesterday and I mentioned to them it must be my facial with the Swaying Butterfly. Swaying Butterfly's products are a skin saver. - Lauren

Good morning Julie! My skin looks great and the scarring has improved tremendously. You are amazing! Thank you so much . Enjoy your vacay and I will see you next month 💞🌹
Rose

Your products are the bomb. Besides the obviously amazing Swaying Butterfly
your antioxidant sunscreen is amazing !
I've tried tinted Elta I'm the past , makes me look oily and my hair sticks to my face.
Yours makes me look natural and blurs the pores
The Lite Moisturizer is my fave too
I'm sure there are clients who want to go to you exclusively
I love you and Laura for skincare
I'm booked with you for dermaplane in 2023
Love you
 

THE ONE HOUR SERVICE
The ultimate combination! A custom European facial, with dermaplaning and a firm, glow finish application. This service comes with a complete lymphatic massage. This treatment is recommended for new clients.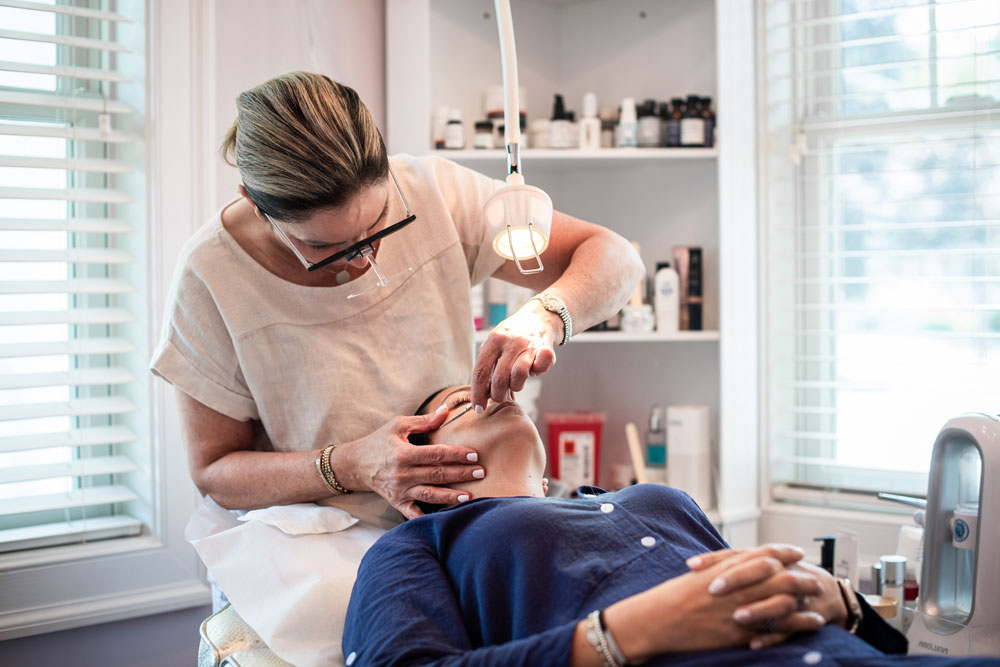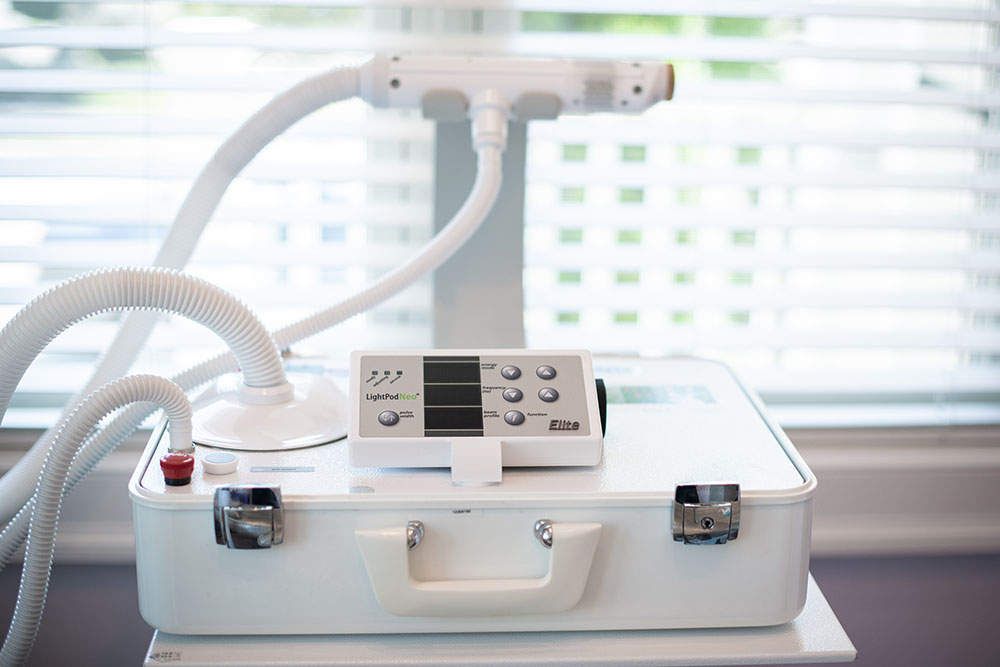 AEROLASE NEO LITE
The Aerolase Neo Elite is a safe and gentle laser technology for all skin types. The laser energy passes through the skin to heat its targets and without any adverse effects, or discomfort. Aerolase tightens and rejuvenates the skin & tightens, as well as treats rosacea and redness. Combine Aerolase treatments with dermaplaning and chemical peels. Additionally, it provides safe and effective results for melasma, hyperpigmentation, and acne.
THE PERFECT PEEL
Introducing the most advanced chemical peel to date! Total skin rejuvenation in 7 days. This peel is a combination of acids as well as Retinol & Vitamin C. Your skin will be more vibrant, have more clarity and be completely retexturized. Melasma, sun spots, and/or acne scars will be minimized and corrected. Face and chest are both included in the procedure with a follow-up dermaplaning facial for a week to 10 days post treatment.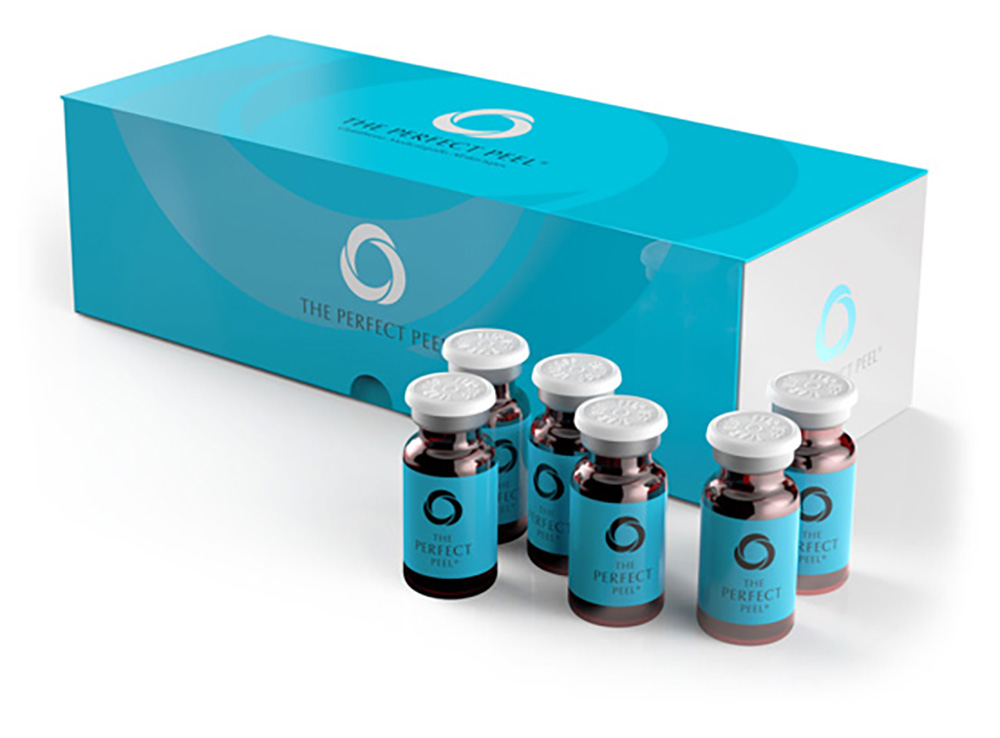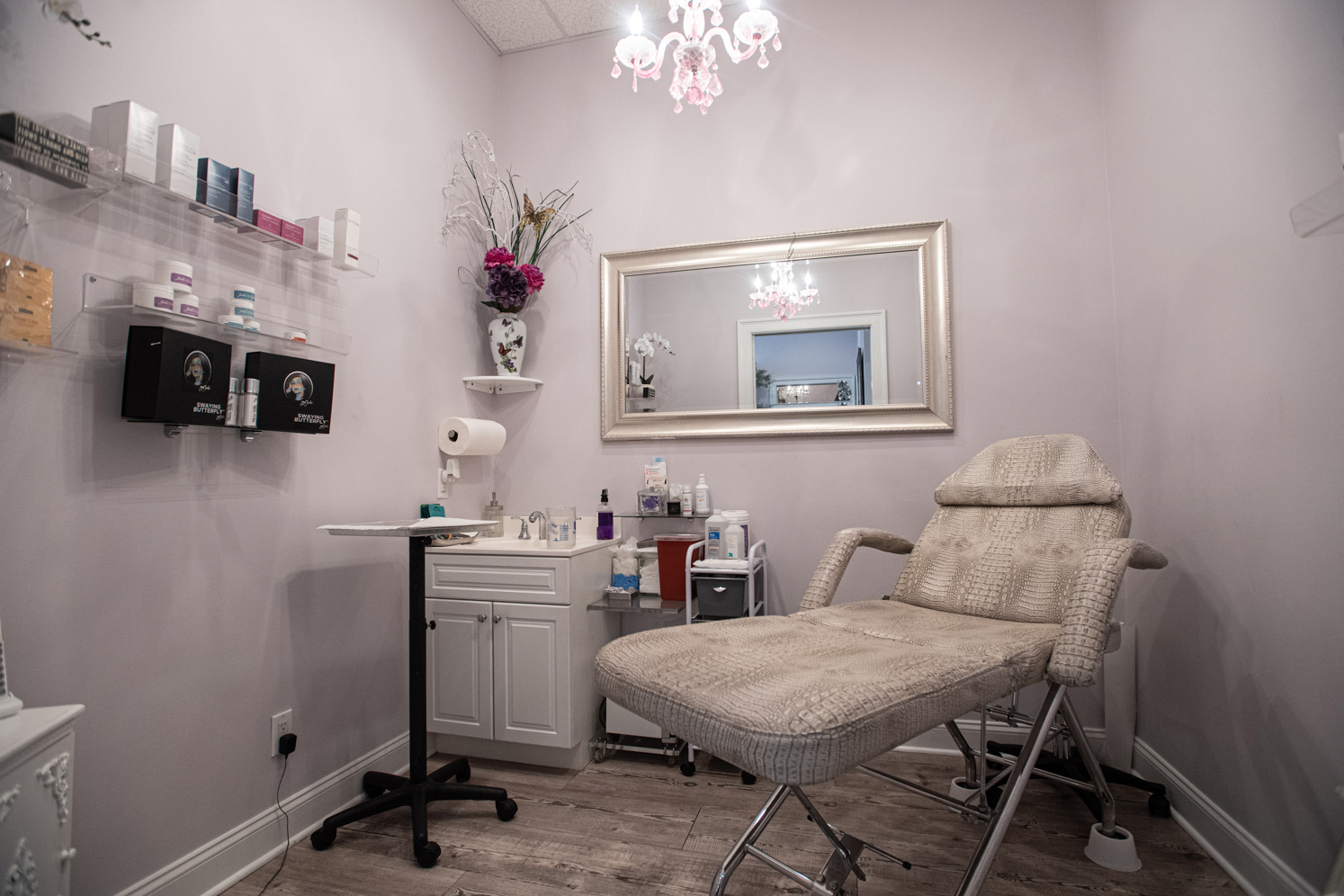 THE 1/2 HOUR SERVICE
This session includes cleansing the face, European-style facial, and a full face dermaplane. This treatment is recommended every 5 weeks. A collagen-firming cocktail is included to restore vibrant, firm, and glowing skin.
Celluma Pro
Red light therapy reduces inflammation and stimulates the production of collagen. Blue light therapy, destroys acne causing bacteria and promotes clearer skin. Ask your technician about frequency and packages.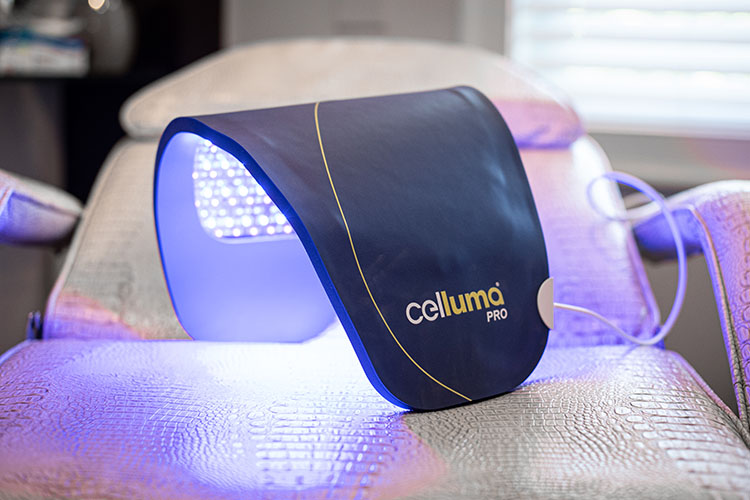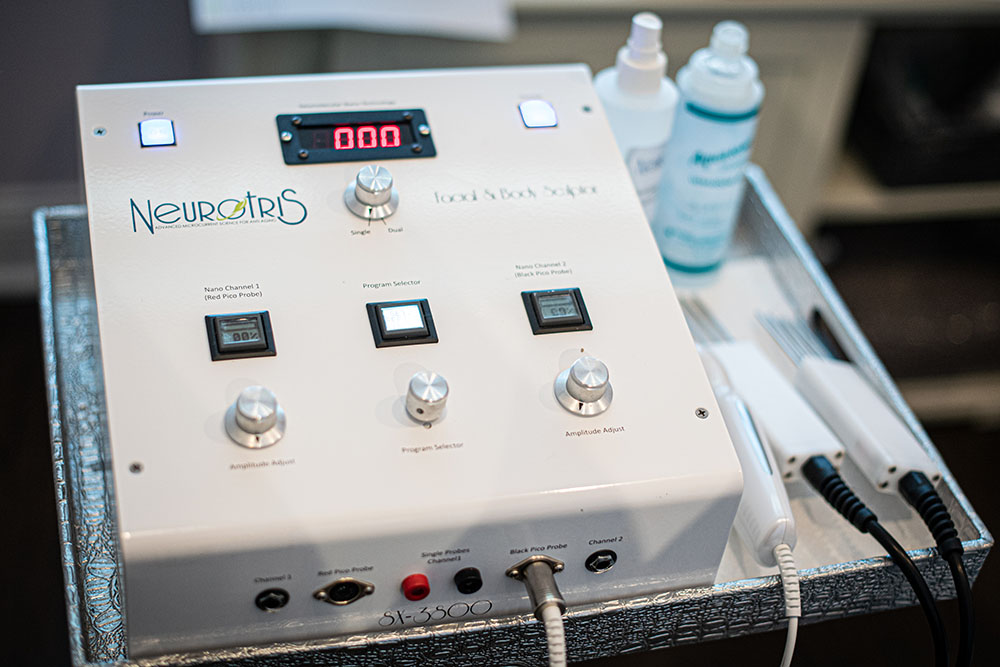 MICROCURRENT
Our NeurotriS™ Microcurrent machine is the #1 leader for professional microcurrent machines used for age management. Microcurrent therapy is the most talked about non-invasive solution to look and feel younger! This non-surgical face lift for your neck, jaw, and eye area helps reduce and eliminate fine lines and wrinkles naturally. Used predominantly in the anti-aging industry for facial and body toning, you can see impressive changes in your skin within ten minutes of your first session. Further changes will be even more dramatic, effective and lasting as cell structure is strengthened, collagen and elastin rebuilt, and muscle memory achieved with numerous sessions. Back in the 1900's Dr Albert Abrams MD was the first physician who used equipment capable of detecting specific frequencies of living tissue. Each organ and tissue within our body emits invisible energy/vibrations in the form of frequencies – this allows the cells to communicate with each other. Our machine utilizes patented technologies to reenergize the cells and tissue back to their normal state of vibration. Facial Sculpting is recommended for adults of all ages, and acts as a rejuvenating treatment for clients seeking to reverse the aging process. It also preserves and maintains the youthful elements of younger clients, delaying or totally eliminating the need for more invasive treatments. This treatment can be done in conjunction with dermaplaning treatments or as a stand-alone, and is typically booked as a series of 4 to 6 weeks with an average of two treatments per week, but varies depending on age and your skin's needs.
GENEO
Rejuvenate your complexion so you can breathe in and shine out! Using patented oxygenated technology and active ingredients, Geneo™️ works on the inside and outside of the skin to promote natural skin oxygenation, tightening with ultrasound, and massage technology to create long lasting immediate results.  with no downtown.
Get glowing skin naturally.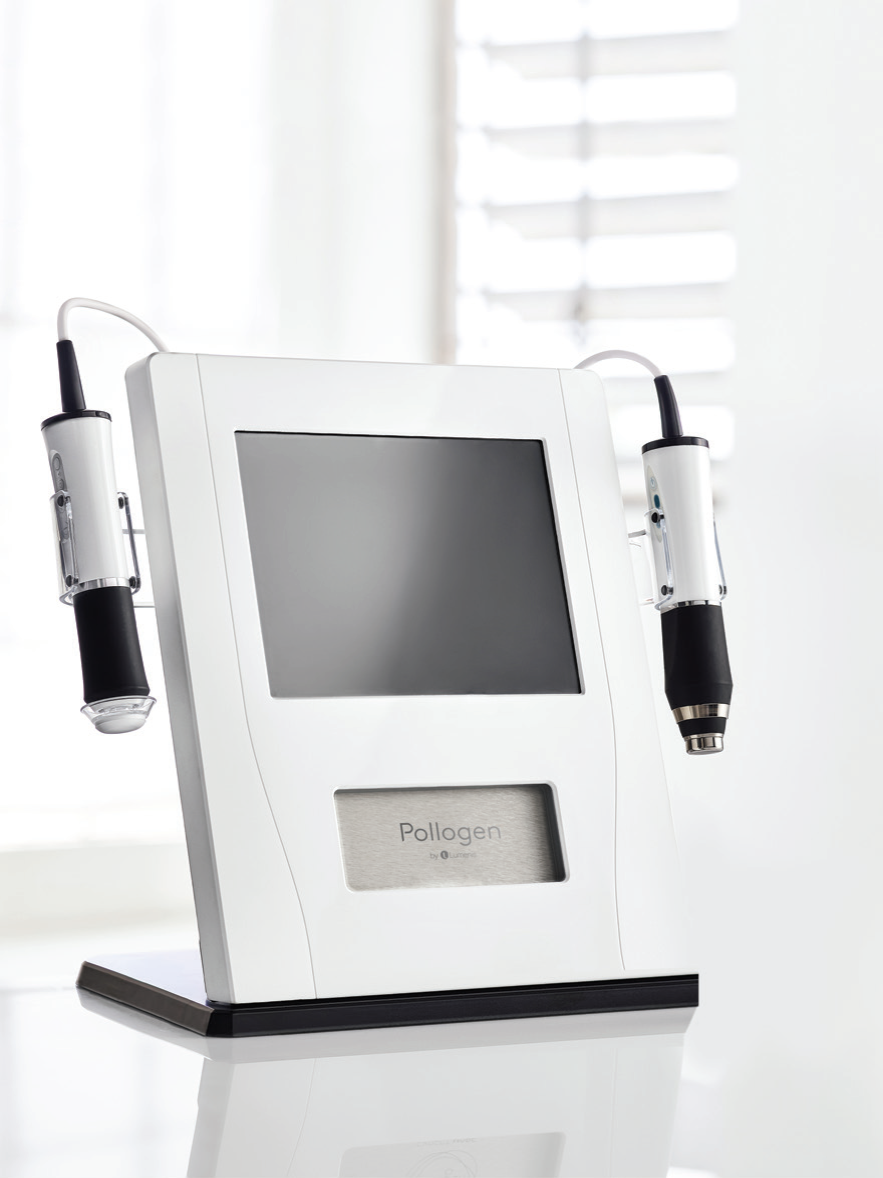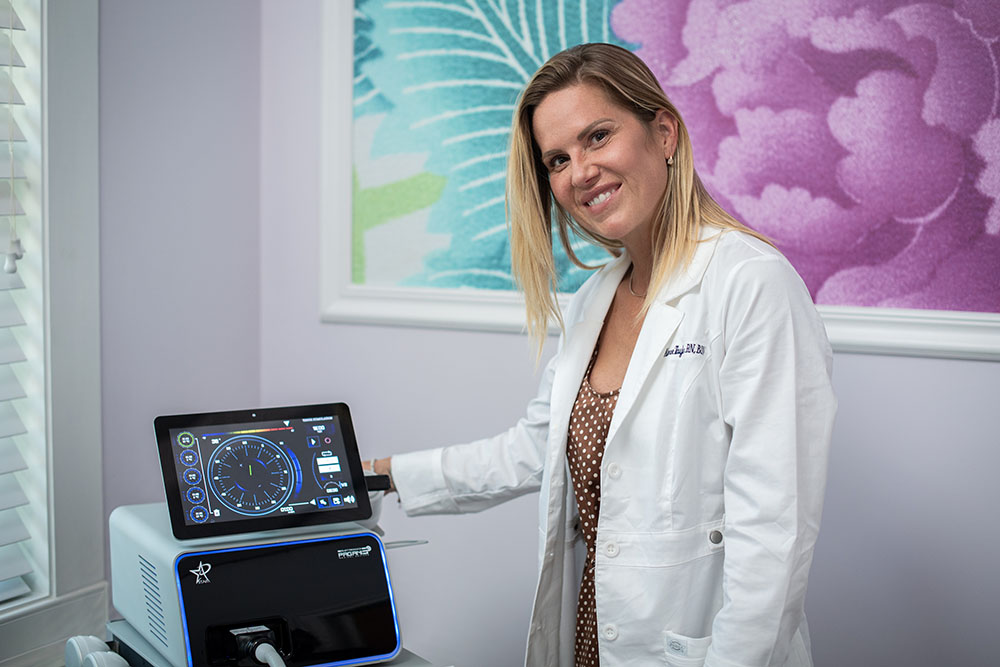 PAGANI T-SHOCK
The Cryo T-Shock is the most innovative and versatile anti-aging device on the market. The device alternates warm and cold at varying times, temperatures and sequences to deliver the desired effect on the body. The Cryo T-Shock offers a non-invasive, painless approach that has the ability to treat localized fat on the abdomen, arms, glutes and legs, reduce cellulite, tone and tighten crepey or loose skin and deliver incredible anti-aging or special event facials. The versatility of the Cryo T-Shock's vast software architecture makes body contouring affordable for almost anyone.
SylfirmX
SylfirmX works by utilizing radio frequency (RF) micro-needling to puncture the outermost layer of the skin and promotes the production of collagen and skin regrowth. The addition of radio frequency further stimulates collagen production to firm and tighten the skin, and for skin rejuvenation. The machine utilizes Dual wave (continuous wave and pulsed wave, first of its kind) for skin rejuvenation, scars, and pigmented vascular lesions such as melisma, diffuse redness and rosacea. Clients may see visible improvement in their skin within just one treatment. Depending on the skin condition, up to four treatments or more may be recommended ,with little downtime. Clients may have slight redness right after the treatment which which subsides after a few hours. With use of Benev's Exosomes healing time is cut in half as well as seeing a reduction of fine lines, redness, scar depth and overall brightness and hydration is achieved. This cutting edge biotech break through is a combination of growth factors, stem cell and peptides. Topical numbing cream may be all you need-some opt not to even use! No scabbing, No pain, No exaggerated price!! Amazing!!!